So this is the Home Page
I'm Mitch Ross, and welcome to my website. Music is my passion. I've been playing the guitar since I was eight, and that's slowly creeping up on 40 years now.
In that time I've worked as a music teacher, songwriter/composer, producer/engineer and a performer. I sing (lead and backup) and I play bass, harmonica, mandolin, keyboards, percussion and a few other things.
I made a decision to put this aside over 10 years ago, but recently decided to unretire.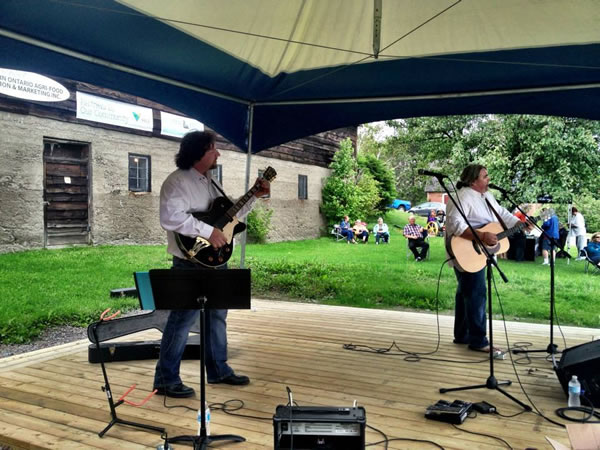 During the day, I run an online marketing company (ORP.ca) and I've been in the marketing/sales/advertising industry since 1999.
When you do this kind of work for other people professionally (online marketing, web design, copywriting), regardless of how good you are , it is very hard to find time to design, launch, market and maintain you're own website.
But in today's world, it's a necessary part of being successful at whatever it is you do.
Recently, I got off my ass, and getting it started. The site is basic, and very simple for now, but I'm giving myself a lot of room to grow. A "blank canvass" of sorts.
The Mitch Ross/Mitch Over 40 website is set up as a way for me to share the journey with you as I un-retire from music.
Special thanks to Tracey Sanders (www.TraceySanders.ca also a partner at ORP.ca) for taking these very nice photos of me.